Title: Ignite the Sun
Author: Hanna C. Howard
Date of publication: August 24th, 2020
Publisher: Blink
Print length: Hardcover, 352 pages
Genre: Young Adult, Fantasy, Romance
Edition: ARC – audiobook
You can buy this book from Amazon
---
★★★★☆
Writing Quality 5/5, Character Development 5/5, 'Couldn't put it down' – ness 5/5, Intellectual Depth 5/5, Diversity 1/5, Originality 5/5, Overall 3.5/5.
While I was going through NetGalley to find an audiobook, I came across Ignite the Sun. I didn't even need to read the description, as I knew from the cover it will be a story I'd love. I requested it, and in a few days, I received the audiobook. I began listening to it right away, and I loved it just as soon.
"The basic idea, I recalled, was to use my emotions instead of letting them use me."
The best thing about the book was by far the worldbuilding. It was rich, complex, and it was pure fantasy. In a kingdom where the darkness ruled, its inhabitants have never seen the Sun. Siria, the only sun child left, has to bring back the Sun and restore the light. How cool is that? Also, the world was full of magical creatures, and each of them had a solid backstory. There wasn't room for misunderstandings. I also liked that every single character had something to do with the story, and wasn't brought there only to exist.
"He had left before I could tell him I still loved him."
The group of rebels that helped Siria go through her journey was round. Every single character had its own believes and mindset, and even if they were so different, they managed to work together and complete their task. I especially liked Elegy as I think she made Siria realize some of the importance of being inclusive and not believing the stereotypes. I adored the romance in this book, as it wasn't too mild or too extreme. This book is designed to be a stand-alone, but I think there is a fair shot to a sequel. If so, I would love to see more of Siria and Lynden. Their love was sweet and full of hope.
"Everyone's afraid of things. It's how you react that makes you a coward."
The pacing was great, and I loved listening to the audiobook. I didn't get bored, and the narrator did a great job. I could have sensed the emotions form her voice, and I enjoyed that.
"I could not – would not – be ruled by my fear. I could use it, I could heed its advice, I could even let it fuel me … but I could not allow it to control me."
There were also a few things that I didn't like about this book. There was no diversity. There were zero POC characters, zero queer representants. The only reason why I gave this book one star instead of zero for the diversity point is because Siria was inclusive. She chose to help Elegy even if she was a banshee. Another thing that annoyed me is that Siria's brother took the throne of the Kingdom of Light. Siria has been through hell and more to bring back the Sun, and her brother, who has been hiding for the past sixteen years, took the throne. What in Gaia's name is that Hanna? He did nearly nothing and yet, he took the throne?! On the other hand, their reunion was touching and I almost cried.
"The sunlight ignited my blood and swept through me like brush fire, burning so hot it was almost as excruciating as my initial transformation in the Black Castle."
Overall, the book was good. It was fast-paced, and it had a solid base. I could see a sequel being released and I would love to read it. I will be mad if the next book ins't more inclusive.
ABOUT THE AUTHOR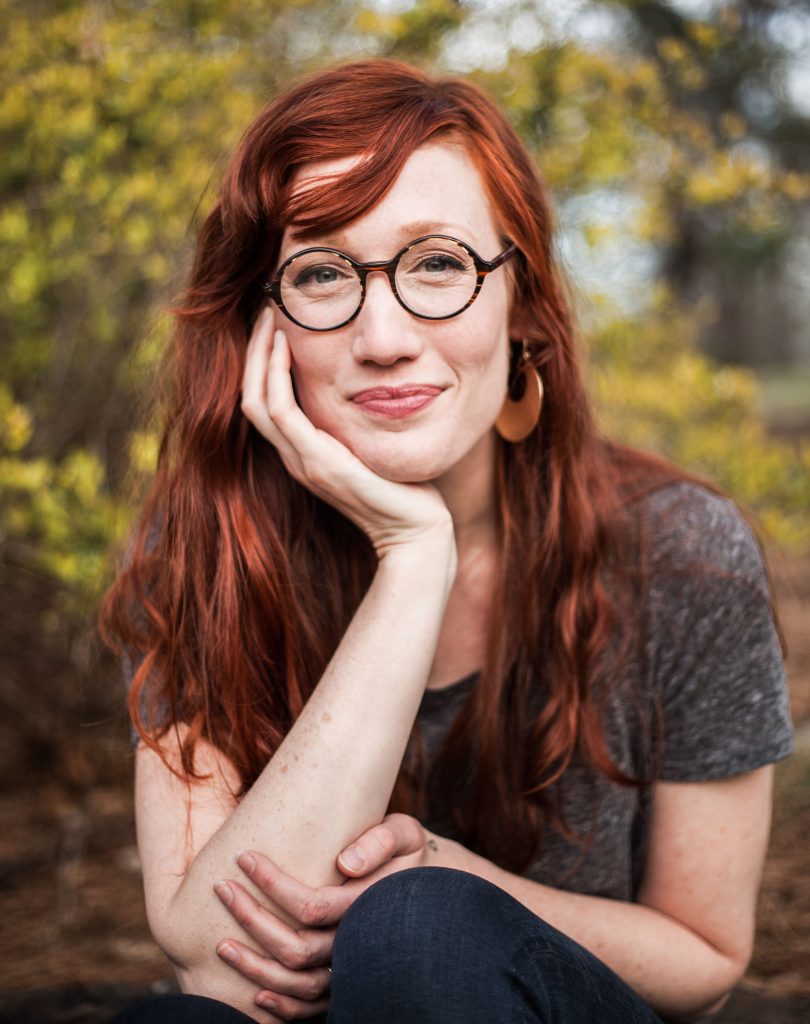 Hanna C. Howard spent most of her childhood wondering how she might avoid growing up, and eventually solved the conundrum by becoming an artist and a writer. She considers tea an essential food group, has more books than shelf space, and thinks the ultimate geek triumvirate is Harry Potter, Lord of the Rings, and Doctor Who. She lives in Tulsa, Oklahoma, with her husband and son, their Disreputable Dog, and a cat skilled in the martial arts.